Advantages
Third-party vendors such as
GrubHub, Slice, etc.
promise to bring you incremental business in return for a hefty commission. The truth is, almost all of the business they bring is from your existing customers who want to order online.
Why pay a commission to receive orders from your own customers?!
With eDiningExpress, you pay a low flat monthly rate with no transaction fees. You also receive your money the instant your customer places the order. Most importantly, you are now in control of your own business and can make changes to the website yourself (or have us do it for you.)
You can continue to work with 3rd-party vendors but now you will only pay for incremental business, not for business from your own customers.
3rd Party Vendors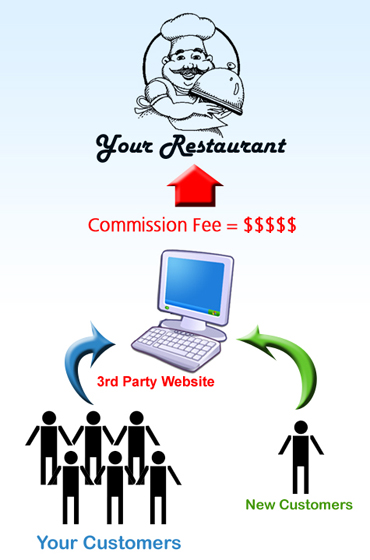 With 3rd-party services,
you pay commissions for all online orders,
which can add up to hundreds of dollars per month.
eDiningExpress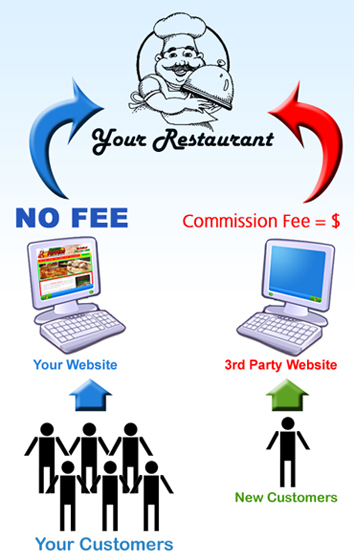 By using eDiningExpress,
you only pay 3rd-party vendors for new customers that they bring.
Your existing customers pay directly to you.